Gutter & Siding Installation Services for O'Fallon Residents
Hire iRestore Stl for the Job!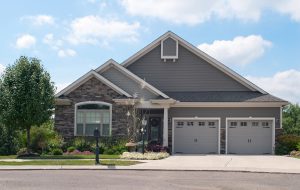 There are many components on the exterior of a home or business that work hard to protect everything inside of it. Two systems that deserve routine attention are the siding and gutters. Siding is part of your thermal enclosure, which along with doors, windows and the roofing system, make sure that your interior stays comfortable, no matter the season. This means that your air conditioner or heater doesn't have to work overtime to keep you cozy.
Equally important, your gutters perform a slightly different role. As rainstorms or snow moves through the O'Fallon area, your gutters will capture the rain or snowmelt and move it away from the structure, including your siding. If this doesn't happen, then you may be at risk for some costly repairs due to water damage.
Show these two systems the respect that they deserve and get them inspected annually to ensure that they're still in good working order! If you do need new gutters or siding, talk to iRestore Stl.
Investing in Quality Siding & Gutters
When it is time for gutter or siding installation services, don't just go with the company that offers the cheapest price. You need to make sure that your investment will last a long time and be worth the money that you spent. iRestore Stl only offers the highest quality products at affordable prices. We'll direct you to the right one for your situation.
Schedule a Free Estimate for Any Service
Whether you need a new roof, gutters and/or siding installation, iRestore Stl has the staff members for the job. We've worked hard to build our reputation, which means that we'll always treat you as you deserve to be treated. Let us take care of your O'Fallon property. Contact us today at (618) 593-9203, or you can fill out our online form.