Expert Roof Repair Services
We'll Get Your Property Back to Its Original Condition
You take pride in your property. Whether it's a home or a commercial establishment, you want it to be protected from the elements and offer comfort and security. However, a storm can move through the area and cause all sorts of issues. If your roof has been damaged, you need to take care of the destruction as soon as possible.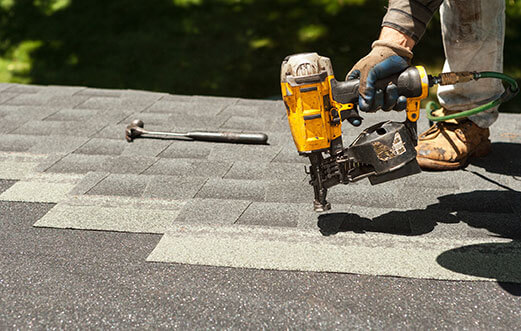 If you suspect that your roof didn't weather a storm very well – or if it's simply suffering from age-related wear and tear – iRestore Stl can inspect it and provide you with a repair solution that best fits your needs and budget.
Why It's Important to Get Your Roof Repaired Promptly
The longer you wait on a repair, the more you may be setting yourself up for problems. Why? Well, what started as a few shingles on the ground or a small leak can quickly turn into a disaster. Blown-off shingles indicate that you have a breach in your roof's outer layer of protection, which can allow water penetration and damage to the underlayment.
Even a small leak can let water travel throughout your home or business, since the source of the leak is usually far away from where the water is dripping. Moisture has access to rafters, walls, electrical equipment and more.
Don't put off that roof repair for long. Talk to the experts at iRestore Stl to learn how we can help you.
Schedule an Estimate Today
iRestore Stl is ready to assist you with all your roof repair needs. Our experienced crew can take on all types of jobs – large and small. We'll treat you and your property with the respect you deserve. Schedule an estimate today by calling us at (618) 593-9203, or you can fill out our online form.