Re-Roofing Services You Can Trust
We're a St. Louis Area Roofing Company
Re-roofing is a method of updating your roof without completely tearing it off. It involves layering a new set of shingles over the existing ones. What makes this option so attractive to homeowners and business owners is that re-roofing is decidedly less expensive than a complete tear-off, and it takes less time – minimizing disruptions, which can be especially beneficial for retail businesses.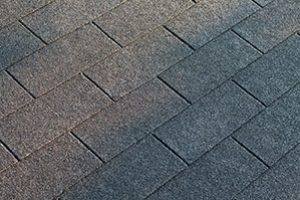 If you are experiencing minor leaks or similar issues and your roofing is still in relatively good shape, re-roofing might be the perfect solution to your problem. However, you must talk to a qualified roofing company before moving forward with the project.
iRestore Stl can walk you through all of your roofing choices to determine which one is the right solution for your particular situation.
Should You Re-Roof?
Re-roofing can't be done in every circumstance. In fact, if you've re-roofed your home once before, you can't do it a second time. Plus, there are other circumstances where your roofing structure may not be able to support the weight of another layer.
Re-roofing can be a great choice if your roof structure is still in relatively good shape. One thing you should understand, however: if there are any structural or other unseen problems, they won't be addressed with a re-roofing job.
These issues can only be found and fixed during a full replacement. Plus, you should only invest in re-roofing if your entire roof has damage. You'll run into issues if you only try to re-roof a portion of it.
Let's Talk About Your Project
No matter whether you need a repair, replacement or re-roofing job, iRestore Stl is the roofing company that can take care of your roofing system. We have helped hundreds of clients during our years in business, and we are a GAF factory-certified contractor. Call us at (618) 593-9203, or you can fill out our online form.