Professional Siding Installation Services
Increase Your Home's Curb Appeal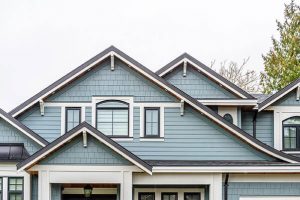 Your siding helps your home make a statement – and that statement can be good or bad. Siding that has seen better days can dramatically decrease overall curb appeal. Why is that? Well, outside of your roofing system, your siding covers the majority of the exterior of your home.
If siding is cracked or has holes, your home won't look as attractive as it did in the past and it can also sustain water damage to the interior. That's why it's important to invest in new siding if your current siding material is damaged or simply looks worn. iRestore Stl has siding installation experts who can guide you through this whole process and help you find the perfect solution for your needs.
Other Benefits of New Siding
While siding does greatly influence overall curb appeal, it has another job to do: siding is part of your home's thermal enclosure. The thermal enclosure is responsible for separating your interior living space from the outside elements. Your siding helps protect the interior from the elements as well as maintain a steady indoor temperature.
Without fully functioning siding, cold or warm air may be able to penetrate your home through cracks or small holes.
If your siding isn't replaced, your HVAC system will have to work harder to ensure that you stay comfortable throughout every season. Not only does this mean turning up the heat or air conditioner, it also means that you have upped your energy usage, increasing your utility bills. Avoid all these issues with new siding installation services from iRestore Stl.
Schedule a Siding Estimate Today
iRestore Stl can help you select siding that complements your architecture and lasts for the long term. Let's discuss your needs and how we can help you today. Schedule an estimate by calling us at (618) 593-9203, or you can fill out our online form.