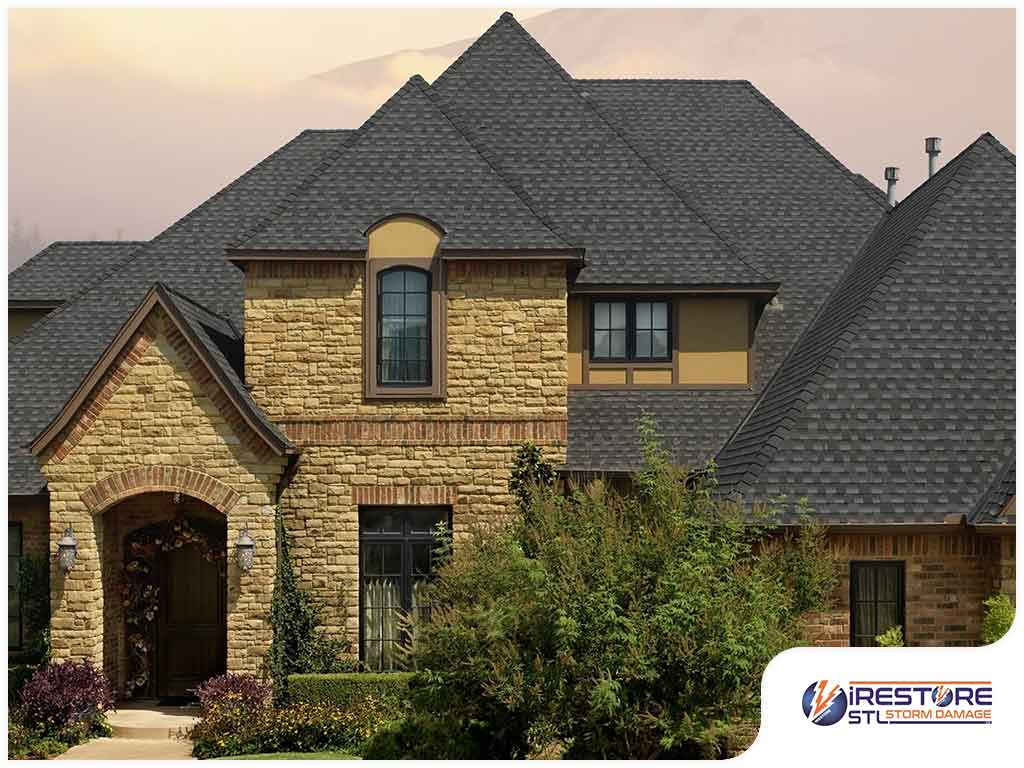 Blue-green algae is a common problem that affects more than 80% of residential roofing systems in the U.S. While the dark stains do not affect roofing performance, they do leave noticeably ugly marks on your system. Here's how GAF solves this problem with StainGuard Plus™ Shingles.
How Algae Grows on a Roof
Algae is a species of bacteria with plant-like qualities, including the ability to obtain nourishment through light (photosynthesis) and moisture. Blue-green algae (Gloeocapsa magma) is an airborne species that thrives on rooftops. It protects itself from ultraviolet (UV) rays with a dark outer layer, which lets it thrive in harsh outdoor conditions. This dark outer layer is what causes dark stains.
Getting Rid of Blue-Green Algae
There are various ways to remove algae on existing roofs, with varying levels of effectiveness. The roof can be washed with a mixture of bleach and water, or a commercially available cleaning solution. Zinc strips can be installed on the roof ridge. These strips release algae-killing zinc as rain falls on the roof. A professional roof replacement contractor may offer cleaning services.
Before you consider any of these solutions, consider the following downsides: bleach, even in diluted form, can kill surrounding plants. Zinc strips eventually run out and will need to be replaced if the blue-green algae is persistent. Some homeowners recommend using pressure washers, but they can potentially strip the roof of its protective granules.
GAF StainGuard Plus™ Shingles
After nearly a decade of development, GAF is proud to offer StainGuard Plus Shingles. They feature algae-fighting capsules infused with copper, a natural algae killer like zinc. Unlike similar products, StainGuard Plus Shingles feature a proprietary Time-Release technology that releases copper particles efficiently and consistently over time.
This technology has proven to be so effective that it's warranted for up to 25 years as part of GAF's limited warranty coverage. The best part is that StainGuard Plus Shingles are algae-resistant right off the bat: no need to install strips or apply chemicals or coatings to the roof.
iRestore Stl is your leading provider of roofing services, including repairs to storm damage roof. Give us a call at (618) 217-0037, or fill out our contact form. We serve customers in Edwardsville, IL, and surrounding areas.