New Roof Installation for Builders, Developers & More
If you are a contractor or developer building a new home or commercial building, at some point, you will need to start considering the roof. It must be designed to protect your client's investment from the elements. Yet it's costly to replace or repair poor workmanship, so you need to get the roof installation right the first time.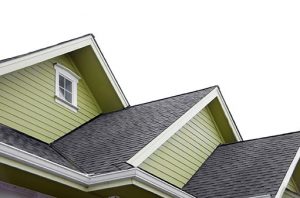 Because this new roof is part of an overall construction project, we understand you have a lot of competing priorities for your time. You have many vendors that you need to work with to ensure that timelines and budgets are met. iRestore Stl is an experienced St. Louis roofing contractor with the necessary skills to properly install any type of roofing material. We know how to work closely with other contractors' schedules to ensure that your project doesn't fall behind schedule.
High-Quality Installation, On-Time Completion
If you are building residential new construction, iRestore Stl is the company to count on. We offer new construction roofing to the following customers:
Property Developers
Builders
Homeowners
Whether you're looking for a specific look for a neighborhood, the best roofing materials on the market or need an estimate for new roof installation costs, our highly trained team of roofers will make sure you get high-quality results that are also cost-effective. We are proud to be certified installers of the GAF Lifetime Roofing System, which is backed by a lifetime warranty on all components.
Get a New Roof Estimate Today
For quality new construction roofing, talk to the professionals at iRestore Stl about your options. We'll gladly discuss all your needs and work closely with all involved parties to deliver quality work, on time and on budget. Call us at (618) 641-9533, or you can fill out our online form.