A Local Roofing Contractor Serving the St. Louis Metro Area
Trust the Roofer Your Friends & Neighbors Use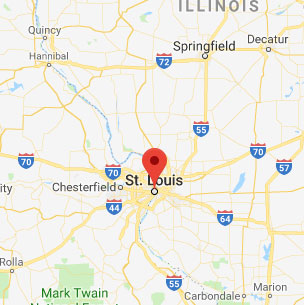 When a storm hits, while the damage might be extensive, the most difficult part of the whole process may be dealing with your insurance company. If you try to do it on your own, you must deal with a lot of back and forth, and you'll soon discover that insurance adjusters are not on your side – they're on the side of the insurance company.
If you want to ensure that you get all the monies to which you're entitled and you want all damage to be properly fixed, it's important to work with a roofing contractor that will be at your side throughout the process. iRestore Stl is proud to say that we know how to negotiate with your insurance company to ensure you get that to which you're entitled.
iRestore Stl is a family-owned and -operated business locally based in Swansea, IL. We believe in providing you with the best products at the most affordable cost. We'll make sure we leave your property better than it was before!
Our Service Area
As a local roofing contractor, iRestore Stl services customers throughout the St. Louis Metro area in Illinois and Missouri. This includes, but is not limited to, the following communities:
iRestore Stl is proud to offer a variety of services to our customers. We specialize in the following:
Residential & commercial roofing
Roof replacement
New roof construction
Re-roofing
Roof repair
Storm damage repair
Gutters
Schedule an Estimate Today
iRestore Stl is ready and willing to help you with all your roofing and gutter needs. We can provide service to St. Louis Metro customers within a 100-mile radius of our office. Schedule an estimate today by calling us at (618) 641-9533, or you can fill out our online form.