Experienced Residential Roofing Contractor
Restore Your Property to 'Better Than Before'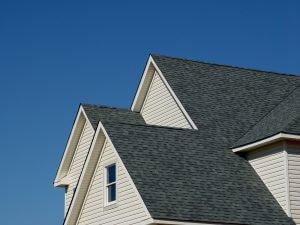 When storm season starts, the chances of your roof getting damaged are higher. Most of us, however, simply go about our daily lives without giving our roof a second thought. However, after a storm is precisely the time that you should call a roofing contractor to inspect your home's roof for damage!
While you may not even notice it, a small leak or blown-off shingles could be exposing sensitive areas of your home to moisture. This can lead to all sorts of issues, including clumped insulation, mold, rot and ceiling damage.
Avoid these issues by turning to the experts at iRestore Stl. We specialize in a wide variety of residential roofing services, including:
We can also assist you with gutters. If you're getting your roof repaired or replaced due to a storm, we'll even help you with your insurance claim.
Getting Your Home Ready for a Roofing Job
iRestore Stl recommends taking some steps to ensure that your home and family are ready for a roofing project.
Relocate children and pets to another location to ensure that the noise and activity don't scare or upset them.
Move all valuables away from the work site, including vehicles, patio furniture and grills. Also, take down valuable or delicate items hanging on the walls.
Set up an area for workers to park and lay roofing materials.
Cover anything that's in the attic to keep it from getting damaged by dust and debris.
Schedule a Roof Inspection Today
iRestore Stl can locate issues with your roof and get them corrected quickly and efficiently. We work hard to minimize disruption to your life. Let's talk about your residential roofing project today. Schedule an estimate by calling (618) 641-9533, or you can fill out our online form.