Roofing Contractor Specializing in Storm Damage Repair
We Can Help Get Your Property Back to Its Original Condition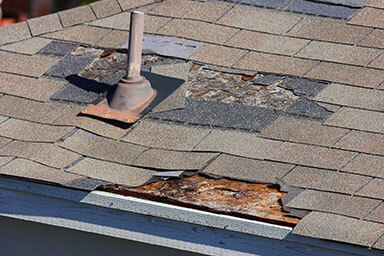 Strong winds, hail and snow can really do a number on our roofing systems. Yet with so many storms passing through each year, most of us don't think twice about the potential for major damage. Only when there's obvious destruction – large holes in the roof, fallen tree limbs and the like – do we reach out to a local roofing contractor for assistance.
Even a small amount of damage can dramatically increase the chance for the need for a full roof replacement. That's why it's important to check your property after a storm and contact a company like iRestore Stl to repair your roofing system.
Inspecting Your Property for Damage
While there might not glaring signs of trouble, sometimes if you get a closer look at your roof, you'll start to notice issues. Grab a pair of binoculars and inspect every section of your roofing system. You should look for the following:
Debris or tree limbs on the roof which could have potentially punctured your roofing system.
Missing, cracked or broken shingles.
Dents in the shingles.
Black spots in shingles.
A lot of shingle granules on the ground or in the gutters.
Bent or torn metal flashing, especially around protrusions like vents and chimneys.
Once you are done outside, head inside and look for water stains on your ceiling or walls, and obvious light coming through your attic.
If you see any of these issues, immediately call for a roofing contractor to further inspect your property.
Talk to iRestore Stl Today
Don't put off storm damage roof repairs because you don't think they're serious. Waiting could mean that you have to spend more money on your roof in the future. iRestore Stl is the experienced roofing company that you can trust with this important project. Call us at (618) 641-9533, or you can fill out our online form.