Gutter Installation Services for O'Fallon Residents
Hire iRestore Stl for the Job!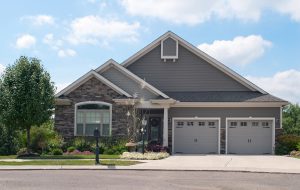 There are many components on the exterior of a home or business that work hard to protect everything inside of it. One of the most important — and also one of the most often overlooked — are your gutters. As a rainstorm or snowfall moves through the O'Fallon area, your gutters will capture the rain or snowmelt running off the roof and move it safely away from the structure. If this doesn't happen due to missing or poorly performing gutters, then you may be at risk for some costly repairs due to water damage.
Show this system the respect that it deserves and have it inspected annually to ensure that it is clear and still in good working order. If your property has trees on or around it, gutter cleaning will be an important routine task. If you need new gutters, talk to iRestore Stl.
Investing in Quality Gutters
When it is time for gutter installation services, don't just go with the company that offers the cheapest price. You need to make sure that your investment will last a long time and be worth the money that you spent. iRestore Stl only offers the highest quality products at affordable prices. We'll direct you to the right gutters for your situation.
Schedule a Free Estimate for Any Service
Whether you need a new roof or gutter installation, iRestore Stl has the staff members for the job. We've worked hard to build our reputation, which means that we'll always treat you as you deserve to be treated. Let us take care of your O'Fallon property. Contact us today at (618) 593-9203 or you can fill out our online form.
Your subscription is not active
Please visit the admin site to re-activate your subscription