Don't Let Your Roof Deteriorate
Invest in Roof Repair Services for Your Swansea Property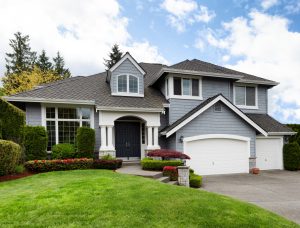 Perhaps a major storm has passed and you've noticed some shingles on the ground. Or maybe there's a slight drip from the ceiling in your living space, or some dark spots on your roof after the latest hailstorm. These are all indications that something is wrong with your roof, and they're signs that you shouldn't ignore. Doing so could lead to more serious damage and costlier expenses.
It's important to get your roofing system professionally inspected if you think that wear and tear or weather damage has resulted in some minor problems. iRestore Stl is the roofing contractor that many of your Swansea neighbors and fellow business owners trust to care for their systems. We'll inspect your roofing system, trace the issue back to its source and even assist you with an insurance claim if the damage is related to a passing storm.
How to Check for Roof Problems
You never want to climb onto your roof, even if you have a flat roof. You might not only be causing more damage, but will also be putting yourself at risk. Instead, do a quick scan from the ground both inside and outside. Inside, check your attic for light coming through the boards and the presence of moisture. Outside, use binoculars to look for dark spots on the roof, missing or broken shingles, and holes in the roof.
If you are unsure whether there are problems, schedule a roof inspection from a reputable contractor like iRestore Stl. We have the experience and safety equipment to do the job right.
Get Started Today
iRestore Stl is the roofing contractor that you should hire for your roof repair needs. We believe in making the roofing process easier and less stressful, and we'll guide you through every step in the process. Contact us now at (618) 641-9533 for service in Swansea, or you can fill out our online form.

Your subscription is not active
Please visit the admin site to re-activate your subscription